About Us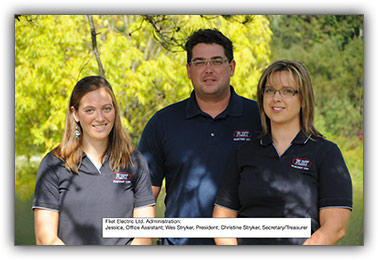 Providing Reliable Electrical Service in Cambridge, Ontario and surrounding areas
In business since 1978, Fliet Electric is a mobile company with a widespread service area.
Fliet Electric is actively working with the Ontario Ministry of Training, Colleges and Universities to provide the necessary training to electrical apprentices. This is a continuous process which ensures that our future work force is trained with a professional, competent and efficient work ethic. We look forward to hearing from you at Fliet Electric. Contact us today to speak with our professional electricians in Cambridge.